Renata Jayne - Queen of Educational Fun
Renata Jayne is a Brisbane based children's musician and storyteller with 22 incursions that compliment Australian curriculum K-Year 2. She has been writing and performing educational shows for over 20 years with topics that mirror her passions: wellbeing, multiculturalism, family units (HASS), the environment, the power of words, child safety, looking after animals, and many more. Her purple boots, guitar and vintage suitcases have been spotted by kids from kindy to grade 2, childcares, vacation cares, festivals, family social functions and school fetes… anywhere from Brisbane and rural areas beyond.
Renata also presents at conferences and in-service workshops to inspire teacher's programs with new children's music, storytelling and multicultural ideas.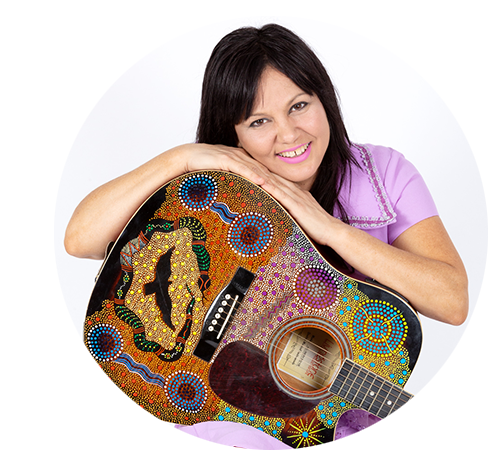 Myrtle's Magical Medicine

A Children's Book about Self Love.
Myrtle's laugh sounds like an elephant trumpeting, and her arms flip flop up into the air. She learns about a magical medicine that teaches her self love and discovers that she is unbullyable. A fun kid's story about learning to love yourself. Enjoy your uniqueness.
There will never be another you.
Myrtle's Magical Medicine
Available in a beautifully illustrated 40 page colour book in a convenient A4 size format.
Visiting Author to Your Classroom
Reading ~ Singing ~ Activities
The heart-warming story of a young witch who learns about self-acceptance is brought to life in your classroom through storytelling, music and 7 magical lessons that will leave both students and teachers enchanted by Myrtle's Magic!
learn more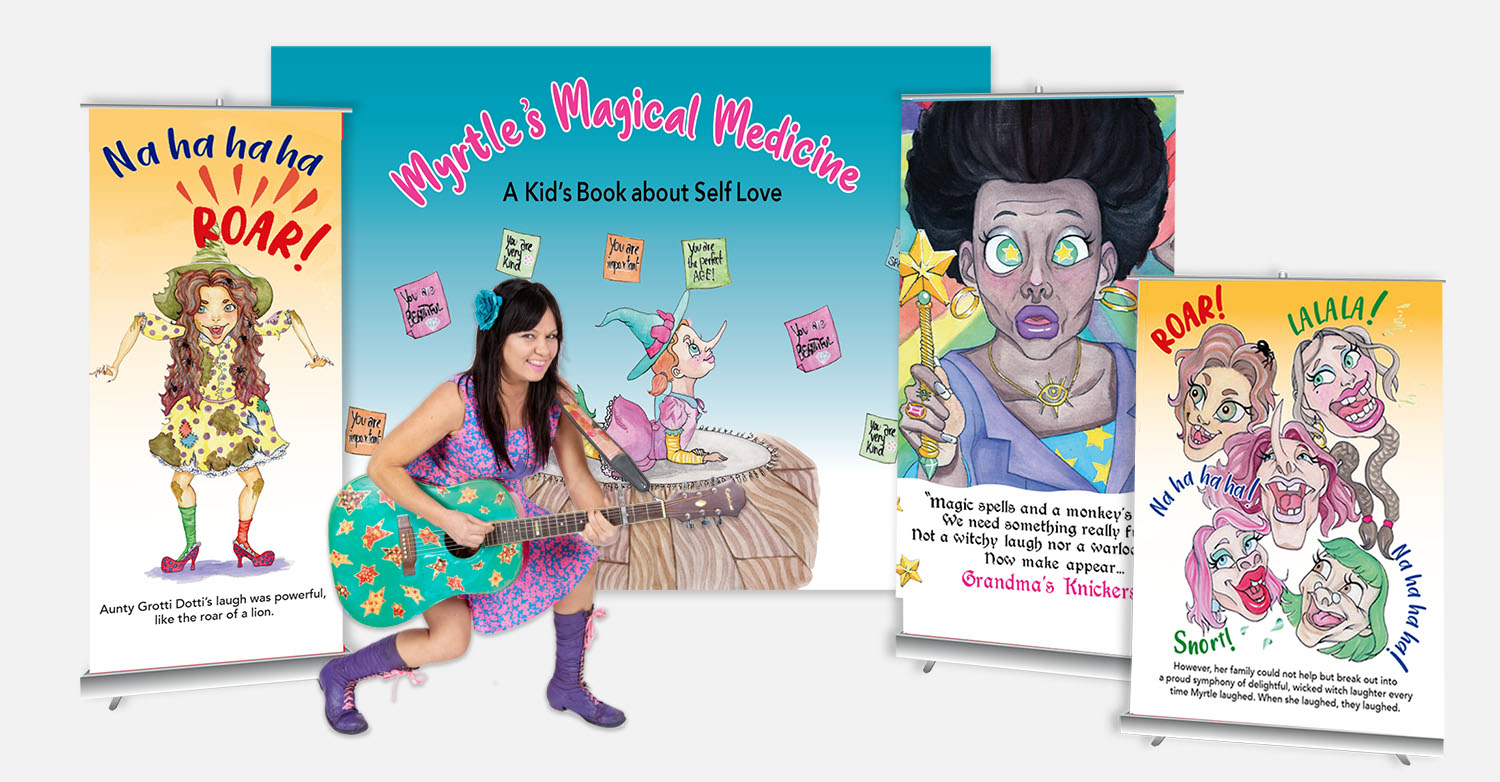 Renata will captivate students with her entertaining storytelling shows, lively music, singing and
wide varieties
artistic of activities.
all shows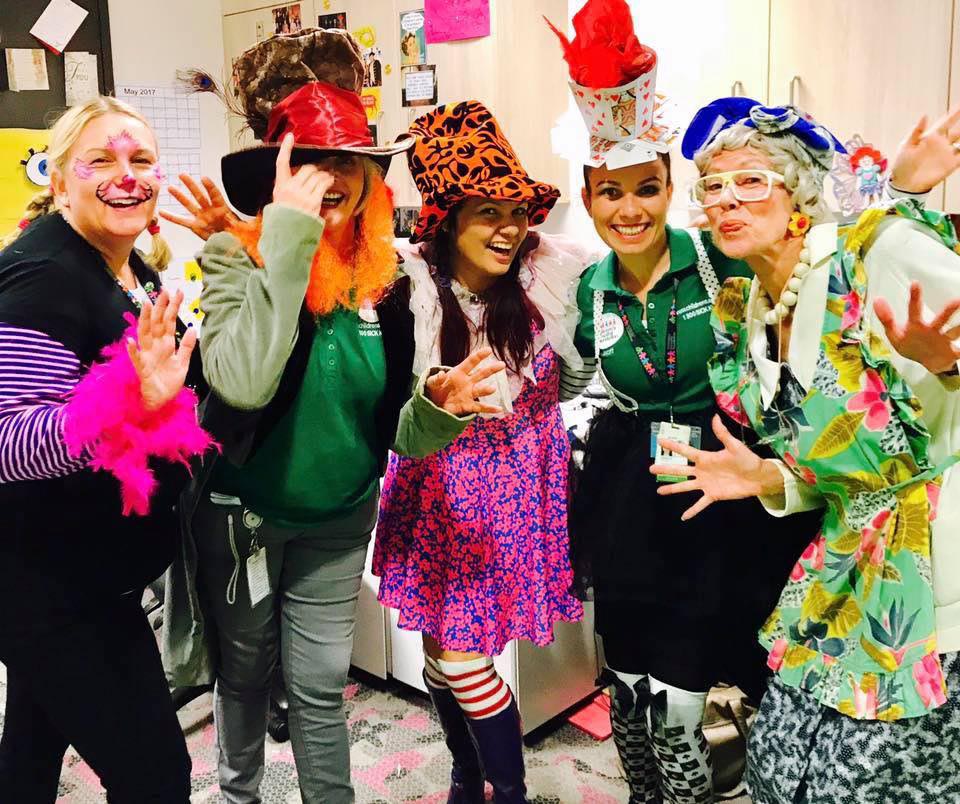 Speaking and In-Service
Renata's in-services are a great opportunity for teachers to learn new songs, storytelling and multicultural ideas for everyday interactions. They are designed to boost confidence in the area of the creative arts and to excite fun programs for early childhood. Teachers will walk away inspired with tools essential to help children to have fun while learning.Renata has been performing and writing for young children since 2001. She has worked in early childhood since 1990 both overseas and in Australia.
Over 10 of those years were spent in the relief industry where she experienced a wide variety of teaching styles and creative ideas for children's programs.
Renata now travels all over to speak and present at early childhood conferences and delivers in-services with her own CD's, books and DVDs to compliment these workshops. She is available in person and online to present workshops.
Traveling Boots & Shows
Would you like Renata Jayne's purple boots to walk right into your local region? Maybe you have a grant for a special occasion, need an incursion, need a mural or an in-service? Call 0412 775 678 or email
[email protected]
with your enquiry.
contact me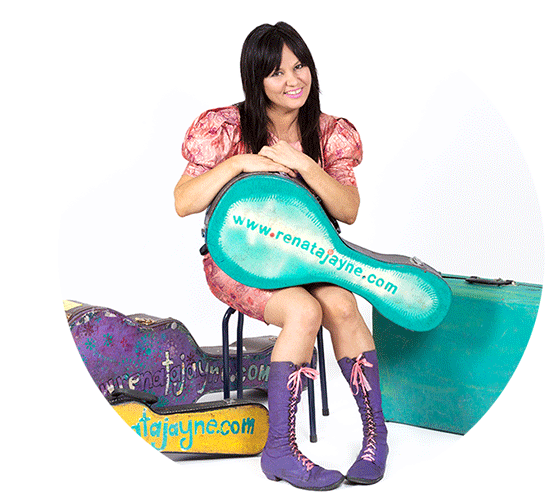 Testimonial
Renata has entertained and inspired at our services for the past two years. In particular the staff training not only has acted as a wonderful stimulus for our practice but also as a team building exercise…with lots of laughter.
Renata definitely captures her audiences and takes them on fantastic adventures…we are always wanting more!
The children were thoroughly focused throughout the multicultural storytelling experience as they became the characters throughout the stories."
THANK YOU SO MUCH FOR THE AMAZING RHYMING SHOW. All of the prep students loved it and have been talking about it all day. It will help so much with our rhyming unit this term. We will definitely be re-booking in the future!"
Jacquie Wright Prep Year Level Coordinator Early Years Teacher Mentor ( Age Appropriate Pedagogies } Musical Producer

Lets have fun with Renata