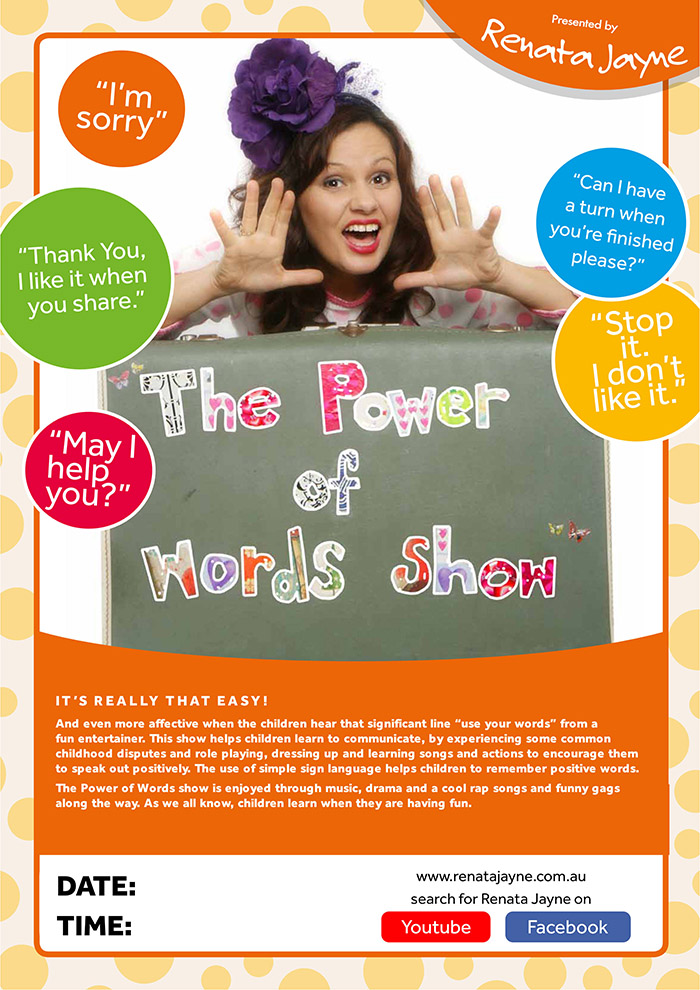 Click image to download printable poster.

May I have a turn when you're finished please? Please stop, I don't like that. Thank you, I like it when you share. I'm sorry, May I help you? It's really that easy and even more affective when the children hear that significant line: "Use Your Words" from a fun entertainer. This show helps children learn to communicate by experiencing some common childhood disputes and role-playing. Dressing up and learning songs and actions encourage young children to speak out positively. The use of simple sign language helps children to remember positive words.
The Power of Words show is enjoyed through music, drama, a cool rap song and some funny gags along the way! As we all know, children learn when they are having fun!
All show scripts are altered to communicate important messages from each show to primary prep to grade 2, OSCH's, childcare and family day care groups
Cost is $8.80 (inc gst) per student, with a minimum of 50 children.
Incursions go for 50 minutes.
For bookings call 0412 775 678 or email [email protected]
Download the show's follow up notes PDF.