Renata brings along a variety of instruments to tell stories and use rhyme. With the ukelele, guitar and mandolin and lots of participation we find funny ways to rhyme words. There are lots of dress ups in Renata's vintage suitcases….cats in hats, dogs with frogs, bees under trees, snug bugs in rugs…this show makes rhyming fun. We find the rhyming words in an acted-out story of Wombat stew and also in so many nursery rhymes.
A little mouse who runs around the house sings with us....see the YouTube song below.
A fun educational and musically energetic show with lots of student interaction.
All show scripts are altered to communicate important messages from each show to primary prep to grade 2, OSCH's, childcare and family day care groups.
All shows are $8.80 per child (including gst) with a minimum of 50 children.
Shows go for 50 minutes.
For bookings call 0412 775 678 or email [email protected]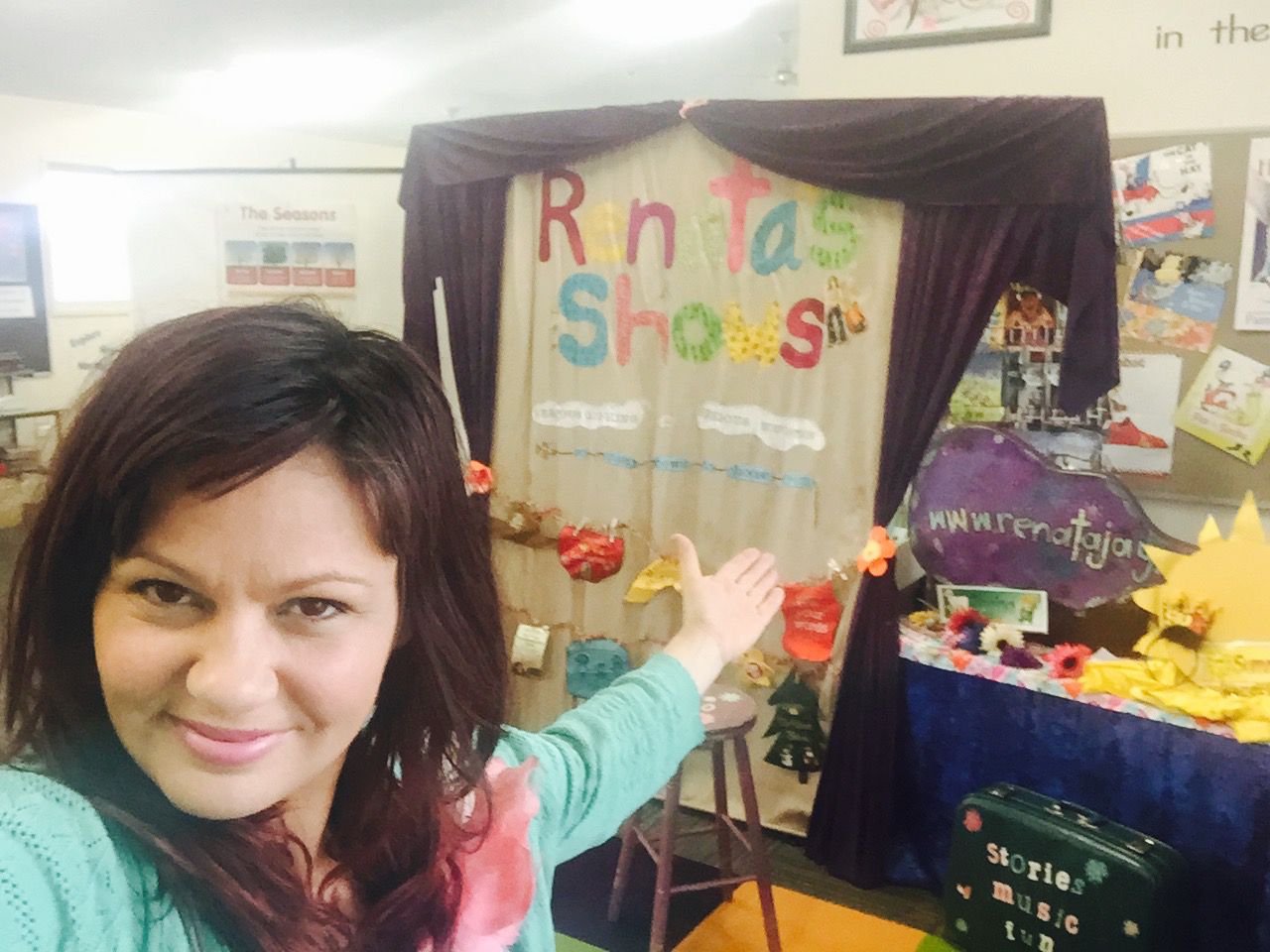 The mouse song for the show