Bring the Magic of Myrtle to your classroom
The Program

Renata Jayne combines her entertaining book "Myrtles Magical Medicine" with a curriculum aligned author lesson to not only grow young minds but meet Australian school requirements.
The heart warming story about self acceptance and resilience is brought to life in your classroom through storytelling, music and a dress up suitcase for student participation. During this program Renata will stay for one of her 7 magical lessons that will leave both students and teachers enchanted by Myrtle's magic.
Check out Renata visiting schools.
Check out Renata in Schools HERE

Sing along to her catchy new tune "Myrtles Mirror".
Teachers will be sent an overview of the lessons available, and will select one that fits their own unique classroom needs.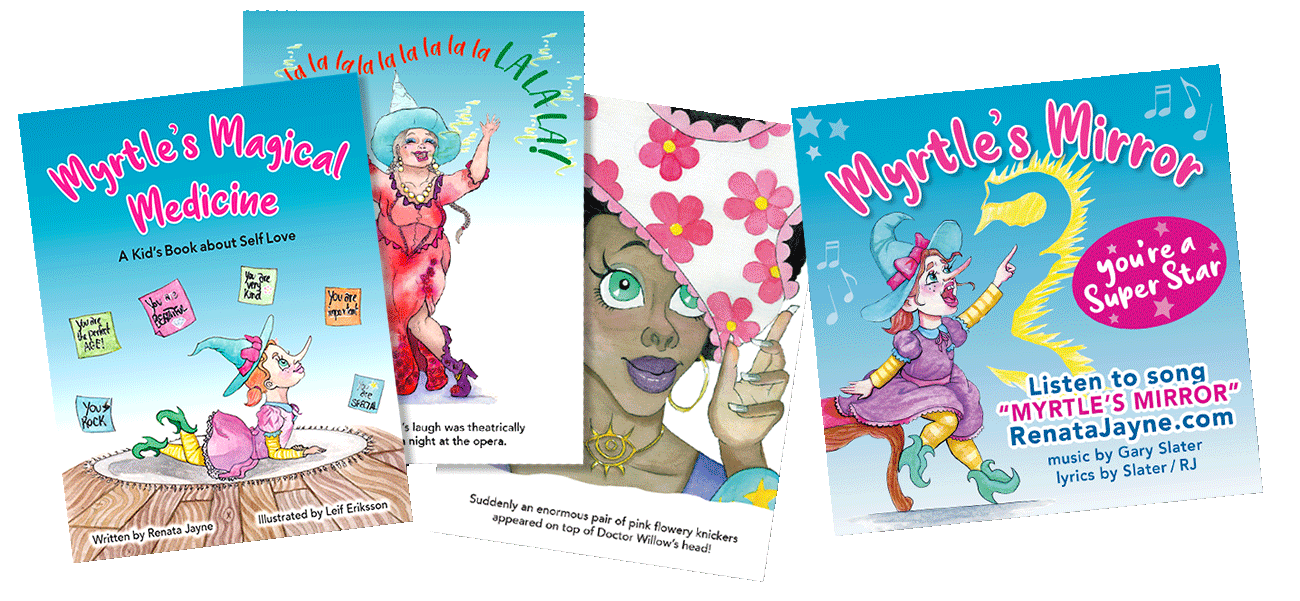 Program Fee and Options
Option 1 : $8.80 (inc gst) student, minimum 50 students including one book and 1 magical follow up lesson
Duration: 1.5 hours
Option 2 :$16.50 inc gst per student (min 25) includes a personally signed book for each student, and 1 magical follow up lesson per classroom.
Duration: 1.5 hours
AUSTRALIAN CURRICULUM ALIGNED

TEACHER DESIGNED LESSONS

SUPPORTS PERSONAL & SOCIAL CAPABILITIES

CAN BE USED TO SUPPORT SWPBL
This program is also available via zoom.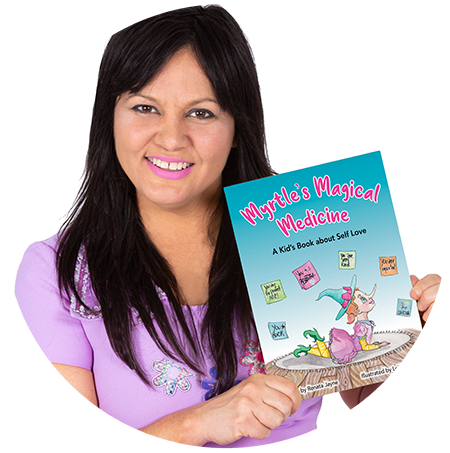 The 7 Magical Lessons

The 7 magical lessons on offer cover a wide range of topics from roleplay to explore emotions, to the impacts that fruit and vegetables have on the body.
To Learn more about the 7 magical lessons, download The Content Descriptors