Renata is a children's musician and storyteller, starting her business in 2002. Before professional performing Renata began working with children both overseas and in Australia in 1991. Over 10 of those years were spent in the relief industry where she experienced a wide variety of teaching styles and creative ideas for children's programs.
Renata now travels all over Australia to speak and present at conferences and delivers in-services with CD's, DVD's and books to purchase to compliment these workshops.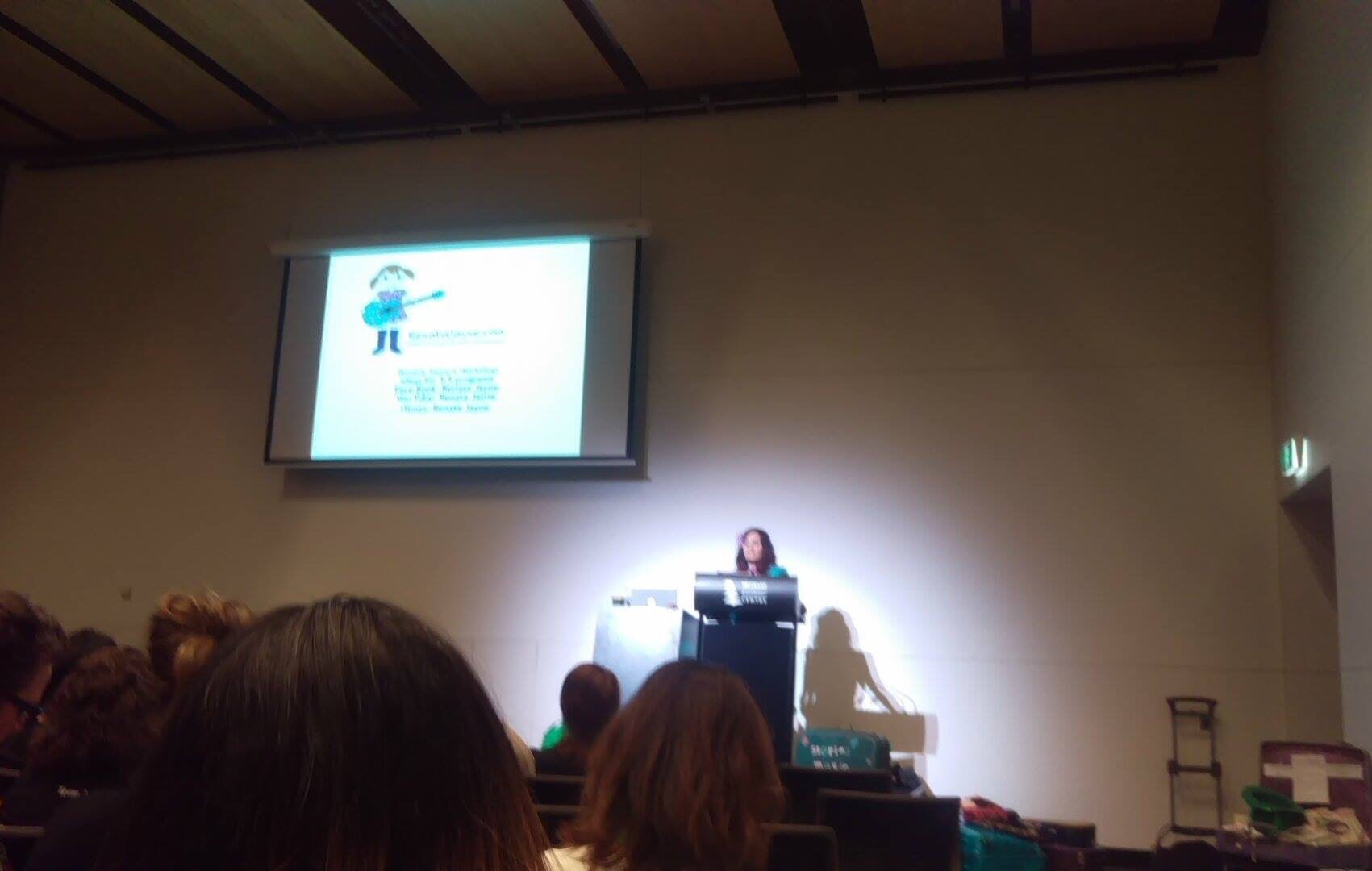 Renata has entertained and inspired at our services for the past two years. In particular the staff training not only has acted as a wonderful stimulus for our practice but also as a team building exercise…with lots of laughter
.Louise Jackson, Operations Manager, Lady Gowrie Centres
Renata's in-services are a great opportunity to learn some new and easy ideas for everyday interactions. They are designed to boost the confidence of staff in the area of the creative arts and to excite programs for young children. Staff will walk away inspired with new musical ideas, storytelling techniques or multicultural ideas, tools essential to help children have fun while learning.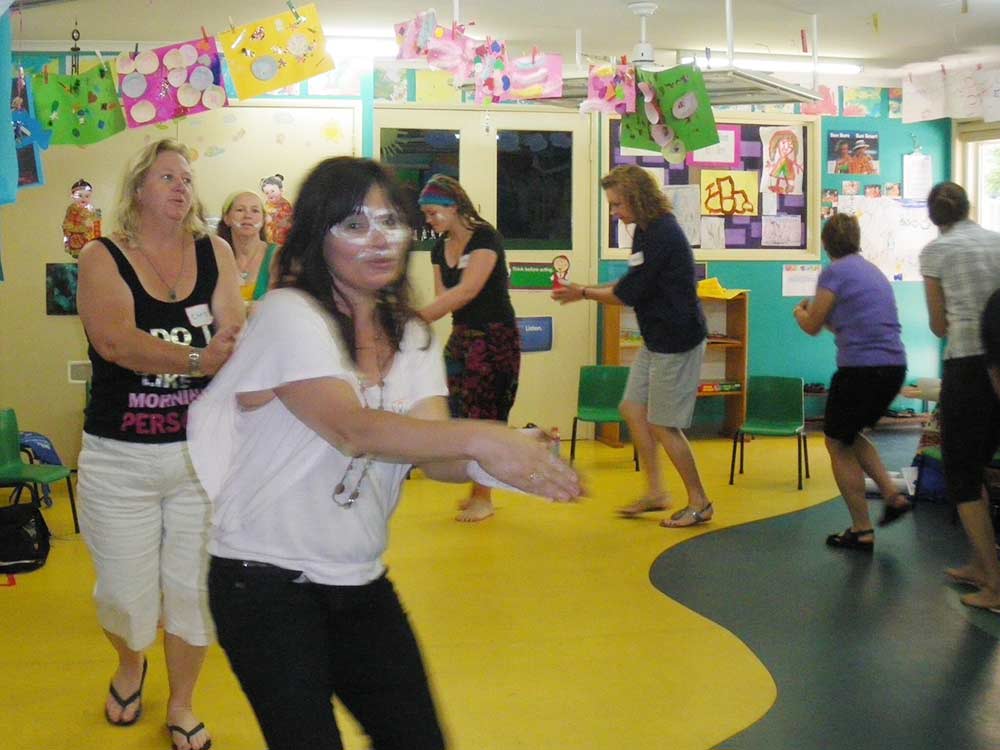 Workshops

The workshops available for your event/staff meeting

Music and Drama for Programs

Multicultural activities for Programs

General storytelling for Programs

Multicultural Storytelling for Programs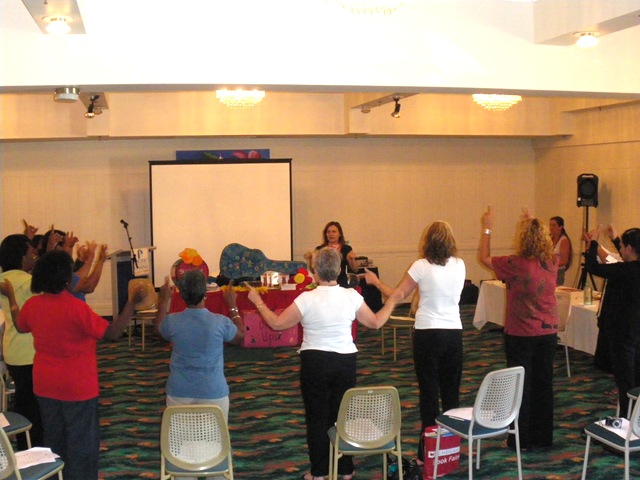 Renata takes time to put all participants at ease and involves them in a program designed to educate and inspire on the importance of music and story telling in a child's development. Participants are challenged to take themselves out of their comfort zone and to try something different. At the end of the session, participants leave with a new confidence and are armed with techniques to help them in their work with children.
Renata has presented at many educator's staff meetings as well as conferences such as:
C&K's 100th Anniversary Conference-Brisbane Convention Centre

Yabandji Cairns Multicultural Conference-Pacific International Hotel

Bring Back the Magic ECTA Conference-Bond University

Coomera Kids Conference Bond University

Kids Campus Queensland Conference-

Churches of Christ Educators Conference

Murri and Torres Strait Network Community Multicultural In-service

YMCA Gold Coast Family Day Care Conference Bond University

Environmental Health Australia World Congress Conference-Brisbane Convention Centre

QCOSS Qld Council of Social Services – Indigenous Professional Support Unit

PSCQ Darling Downs Storytelling Workshop

Harristown High School theatre students Year 10/11's workshop on Children's Entertainment

Lutheran Ormeau Rivers District School - Year 8's - year 12's Indigenous Painting workshop

PLUS MANY MORE
Feedback after training sessions has always been positive with all of Renata's sessions well attended. I would not hesitate in recommending Renata and her range of workshops on music and story telling to all child care services as a way of empowering their carers and staff.Brad Harris, B-Teach (Primary), Co-ordinator – Family Day Care, Acacia Ridge YMCA Family Day Care.
Pricing
Price will vary depending on group size.
How to Book
Phone or email for bookings and further information.
Ph: 0412 775 678
Email: [email protected]