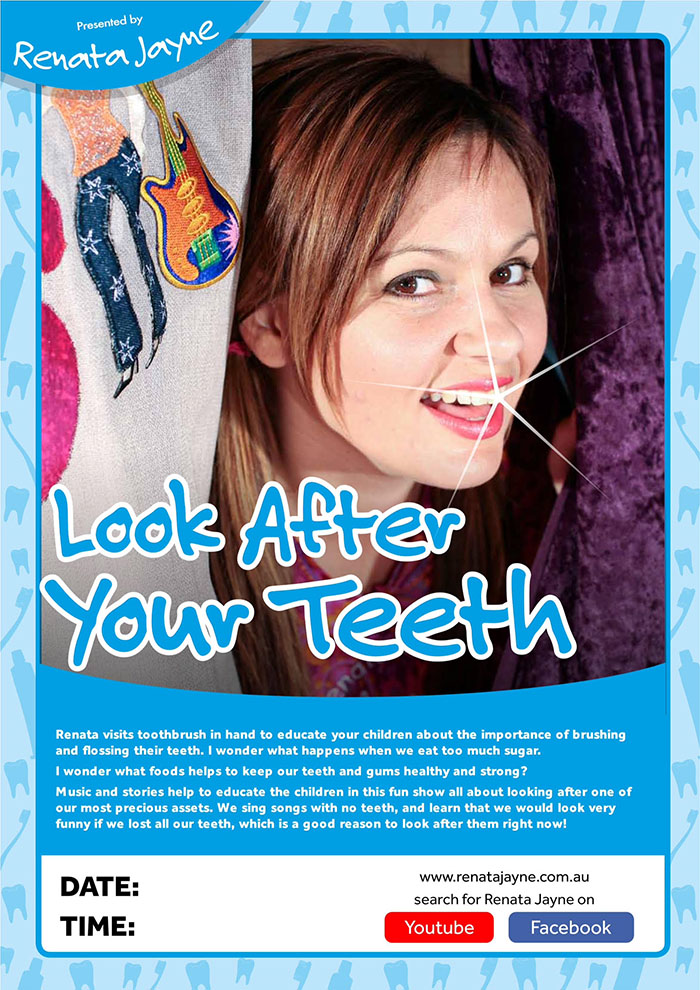 Renata visits toothbrush in hand to educate your children about the importance of brushing and flossing their teeth. I wonder what happens when we eat too much sugar? What can we do every day besides brushing to keep our mouth hygiene clean? Swish water… eat an apple…
I wonder what foods helps to keep our teeth and gums healthy and strong? Music and stories help to educate the children in this fun show all about looking after one of our most precious assets. We sing songs with no teeth, and learn that we would look very funny if we lost all our teeth, and we would even sound funny, which is a good reason to look after them right now!
Children are shown the best way to clean their teeth.
All show scripts are altered to communicate important messages from each show to primary prep to grade 2, OSCH's, childcare and family day care groups
All shows are $8.80 (including gst) per child, with a minimum of 50 children. The incursion goes for 50 minutes.
For bookings call 0412 775 678 or email [email protected]