MYRTLE'S MAGICAL MEDICINE
Children's Book about Self Love
Myrtle's laugh sounds like an elephant trumpeting, and her arms flip flop up into the air. She learns about a magical medicine that teaches her self love and discovers that she is unbullyable. A fun kid's story about learning to love yourself.
Enjoy your uniqueness. There will never be another you.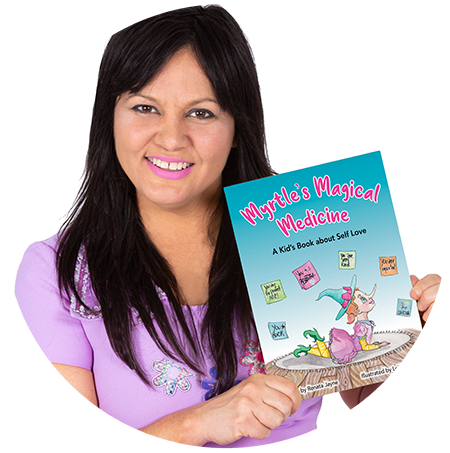 Renata brings Myrtle's story to life with a beautiful 40 page colour book with amazing illustrations and captivating story telling. Truly a delightful entertainment for young and old with a message of self love and resilience. The heart-warming story of a young witch who learns about self-acceptance is brought to life. It is Australian curriculum aligned, supports personal and social capabilities, and can be used to support SWPBL.
:
Some of the fun characters.....
Aunties Laugh ... Laugh ... Laugh
Click the images & listen to those outrageous laughs


Myrtle's laugh


Myrtle's Mum


Aunty Grotty Dotty


Aunty Stinky Breath


Aunty Gummy


Aunty Sloppy Kisses


Dr Willow laugh


Warlock Wally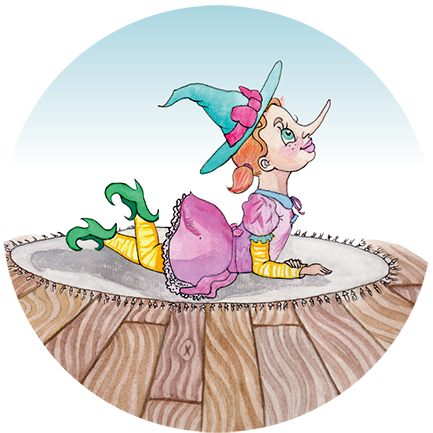 Learning Resilience and Self Love
Myrtle is a young girl who learns to love herself. This is an important value to have in life, to love yourself and to be kind to yourself.
If we learn not to be hard on ourselves during our early childhood years it can carry on into adulthood and be a vital tool for healthy well-being.
Read the book, follow up with the ideas for parents and teachers and help our future generations to be happy and grateful in their lives.
Meet Wise Witch Dr Willow
Myrtle laughs like an elephant and feels embarrassed. Her mother takes her to see Wise Witch Dr Willow, however she cannot help Myrtle until she can see and hear her laugh....so this character has to get creative and be really really funny.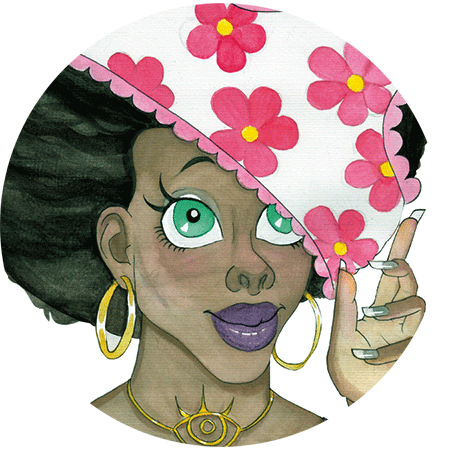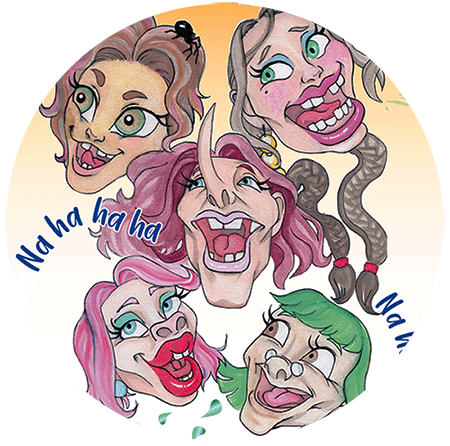 Who are Myrtle's Aunties?
The funniest aunties one can ever have....Aunty Sloppy Kisses, Aunty Gummy, Aunty Grotti Dotti and Aunty Stinky breath. They all have the most amazing hilarious laughs and you have to use your silliest voices!
Myrtle's Laugh
She laughs like an elephant, and her arms flip flop up into the air. Sometimes she knocks out her friends. Her family all laugh when she laughs , but this can make her feel embarrassed. Myrtle learns of a magical medicine....
We wonder.....what could the magical medicine be?