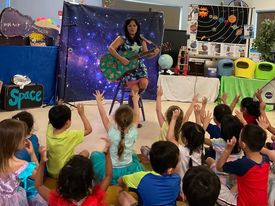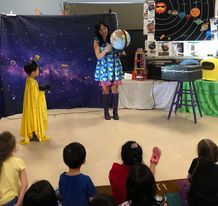 Is your classroom learning about the planets?
Renata Jayne comes space suitcase in hand with a fun show about the planets, the sun, the moon and the stars. Which planet is the gassiest? Who is the biggest, the hottest, the coldest, the smallest?
Renata also brings her guitar and we sing some catchy tunes, dress up in our space helmets and whizz around the galaxies.
Show price: $8.80 (inc gst)/min 50 children. The incursion goes for 50 minutes. For bookings call 0412 775 678 or email [email protected]
All show scripts are altered to communicate important messages for kindy, prep to grade 2, OSCH's, childcares and family day care groups.